Rising Above Fort St. John
You can now visit Rising Above FSJ on Facebook or through their website!
In 2021, Rising Above was approached by the former non-profit organization New Day in the Peace based out of Fort St. John. New Day had disbanded prior to COVID but was still searching for ways to help individuals within their community who were struggling with addiction and homelessness.
The Rising Above program had been successfully operating in Grande Prairie since 2007 and had always kept an ear open for new opportunities to bring the program to different communities in the North who needed similar support.
The new location of Rising Above FSJ - formerly New Day in the Peace!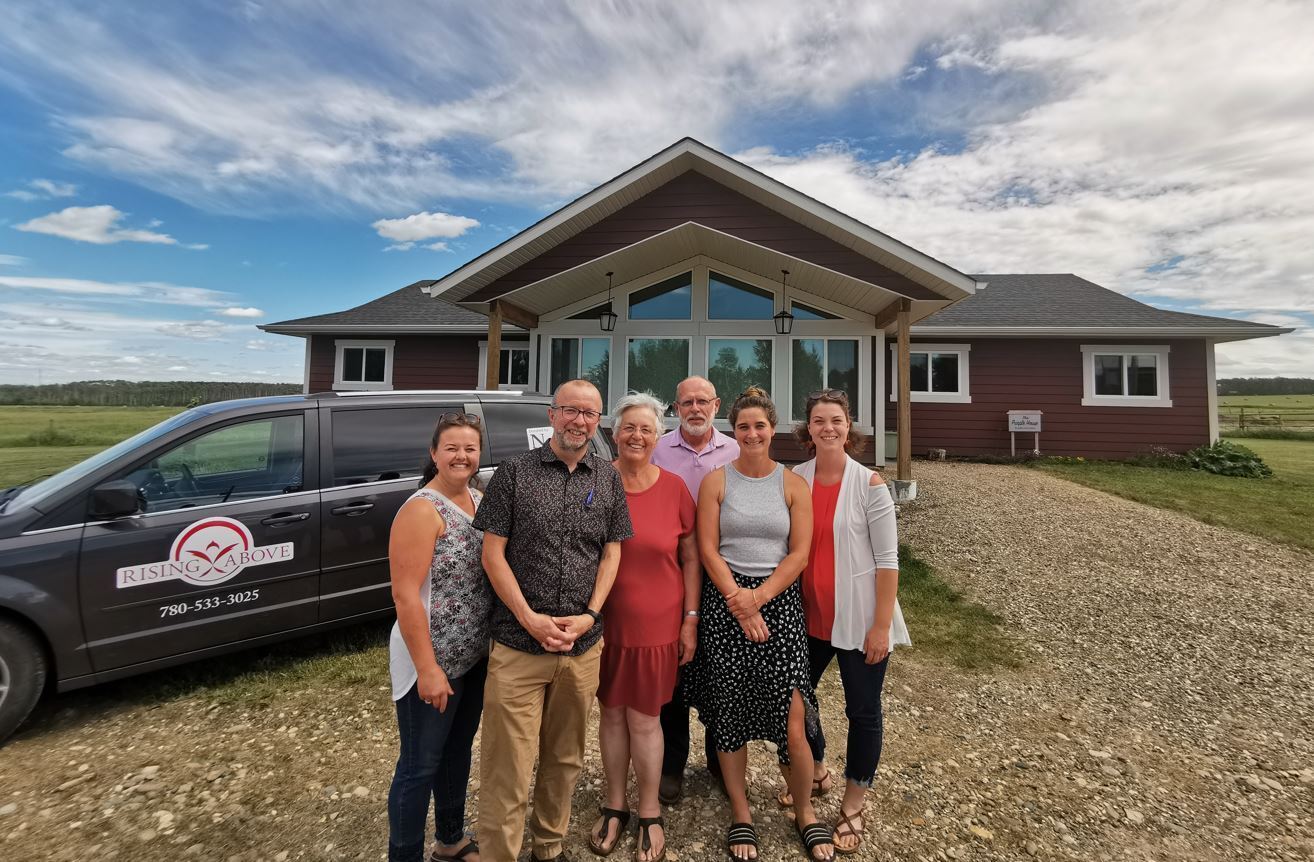 With Rising Above Fort St. John, the leadership team from Grande Prairie will assist in the start-up but will assume a hands-off approach once the organization felt it could continue on its own. This division will be completely comprised of locals in Fort St. John including board, staff, volunteers, and supporters. Rising Above has seen much support from Grande Prairie over the years and is confident Fort St. John won't have issues in gathering support for their own chapter.
"When local people invest in it, it's theirs, and so there's going to be local ownership in it," says Mel Siggelkow, Executive Director. "People who benefit from it are going to end up financially supporting it, people financially supporting it are going to be referring people to it, because they feel like they own it, so it gives it that community feel."
Esther Haab and the GP Rising Above crew meet with Fort St. John's Mayor, Lilia Hansen, and City Administrator, Milo MacDonald.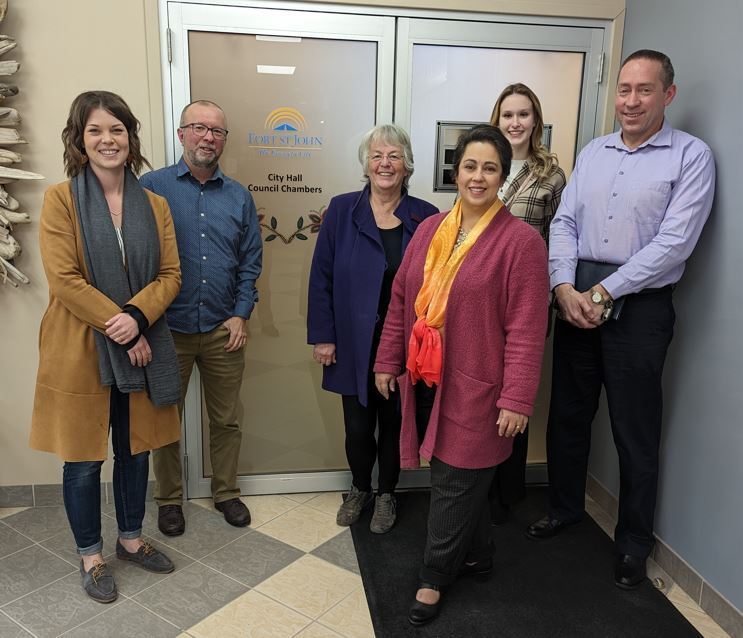 Rising Above FSJ comes with no franchise fees and is simply a way to continue helping northerners who need the support Rising Above is able to offer.
In the coming months, Rising Above Grande Prairie will be working closely with the Fort St. John leadership team in preparation to open. Until then, we would greatly appreciate support in the following areas:
Prayer for the future of the organization
Monthly and one-time donations
Agency partnerships
Have Rising Above FSJ present at your organization, business, or church!
Share Rising Above FSJ with your network
Attend a Rising Above event in Fort St. John - The FSJ Hope Lives Banquet is on Saturday, September 16th at Charlie Lake Hall - click here for tickets
Martin Weideman takes the GP Rising Above crew "Site C'ing"!