Rising Higher with Rising Above
A new facility for Rising Above has been something of great discussion over the past few years. Today, we are excited to announce our pursuit of breaking ground on a new additional facility as early as spring 2024! We are extremely grateful to our supporters who have contributed to this ministry and have deeply believed in the work we do. Without you, there would be no Rising Above and absolutely no way we could pursue such a project as a new facility.
Over the coming months, Rising Above will be fundraising for the new facility which we have a hope of being completely debt-free by the time the building is ready to be occupied! Our hope is to open the facility by late 2025/early 2026! The new building will increase bed capacity for individuals seeking recovery and will come equipped with multiuse spaces, meeting rooms, office spaces, and opportunities for future development! The building will be situated on Rising Above's Park Campus location and will consolidate all locations onto one property!
To learn more about this project, we invite you to take a look at our Strategic Plan by clicking the below link!
Click here to view the Rising Higher Strategic Plan!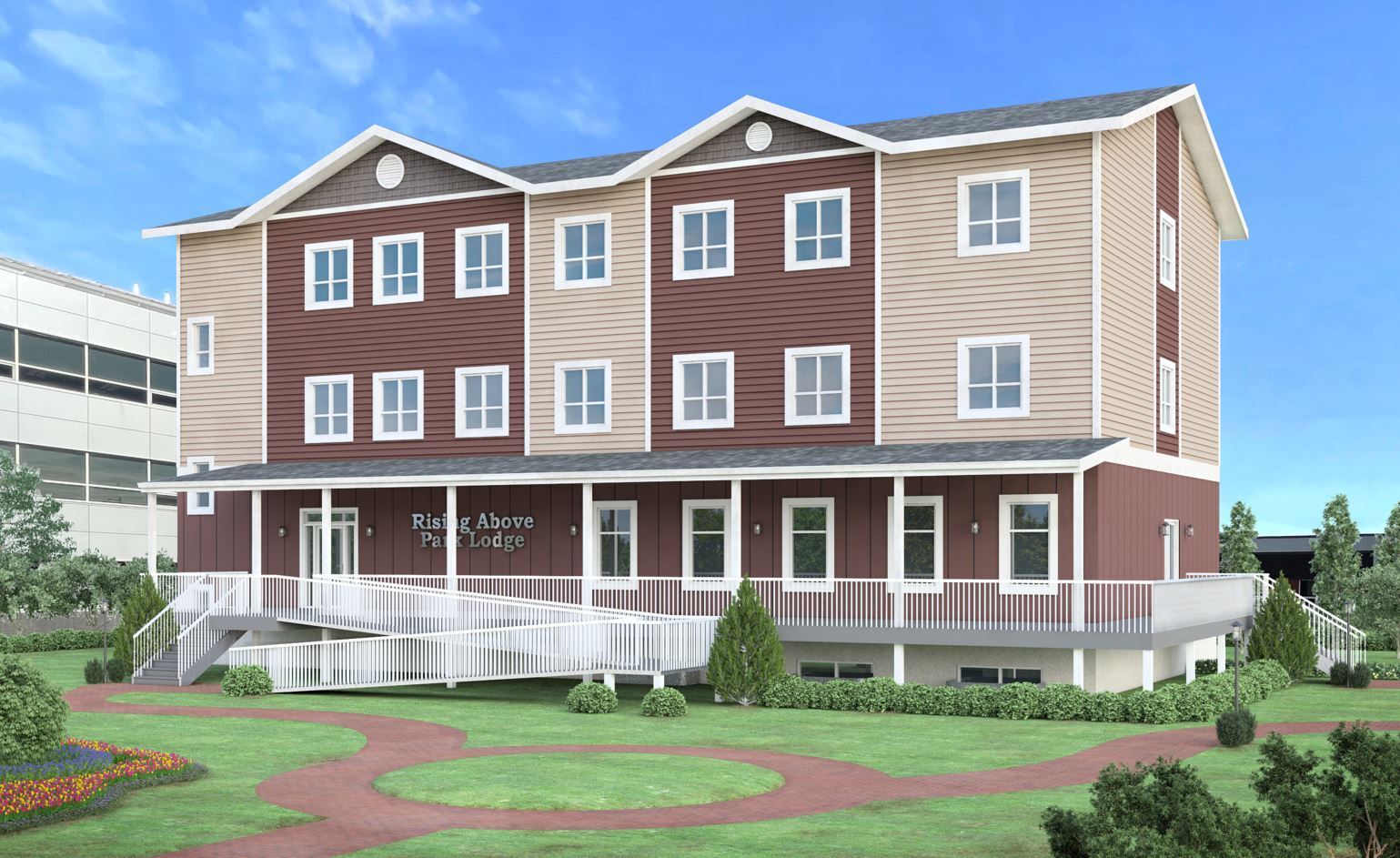 Ongoing Support
We are asking members of the business community, church community, and individuals to consider supporting this project monetarily throughout the coming year. Rising Above is proud to offer affordable recovery to individuals in need - and the reason recovery is affordable is that we are backed by an incredible support team who pour into our organization so we can pour into those who need our services. However, the funding we currently receive is strictly going to the operations of our current facilities and the program but not toward the cost of a new building. So, with that said, we need to raise funds for the new facility! If you're reading this and are considering contributing to the cause, click here to be redirected to the donation page and indicate "for the new facility" in the note section. Any help, big or small, is greatly appreciated!