Who We Are
Rising Above is operated by people who genuinely care about the clients we serve. From the staff body to the board of directors, we are people who all have personal experiences, stories and passions that enable us to keep doing the good work God has called us to do. And that's to see people break free from bondage, discover who they truly are, experience God's truth in their life and the abundant freedom that is found in Jesus Christ. We are fathers, mothers, sisters, brothers, husbands, wives, grandfathers, grandmothers, and friends who have come together for one purpose...to see people break free from their cycle of defeat.
mel siggelkow - executive director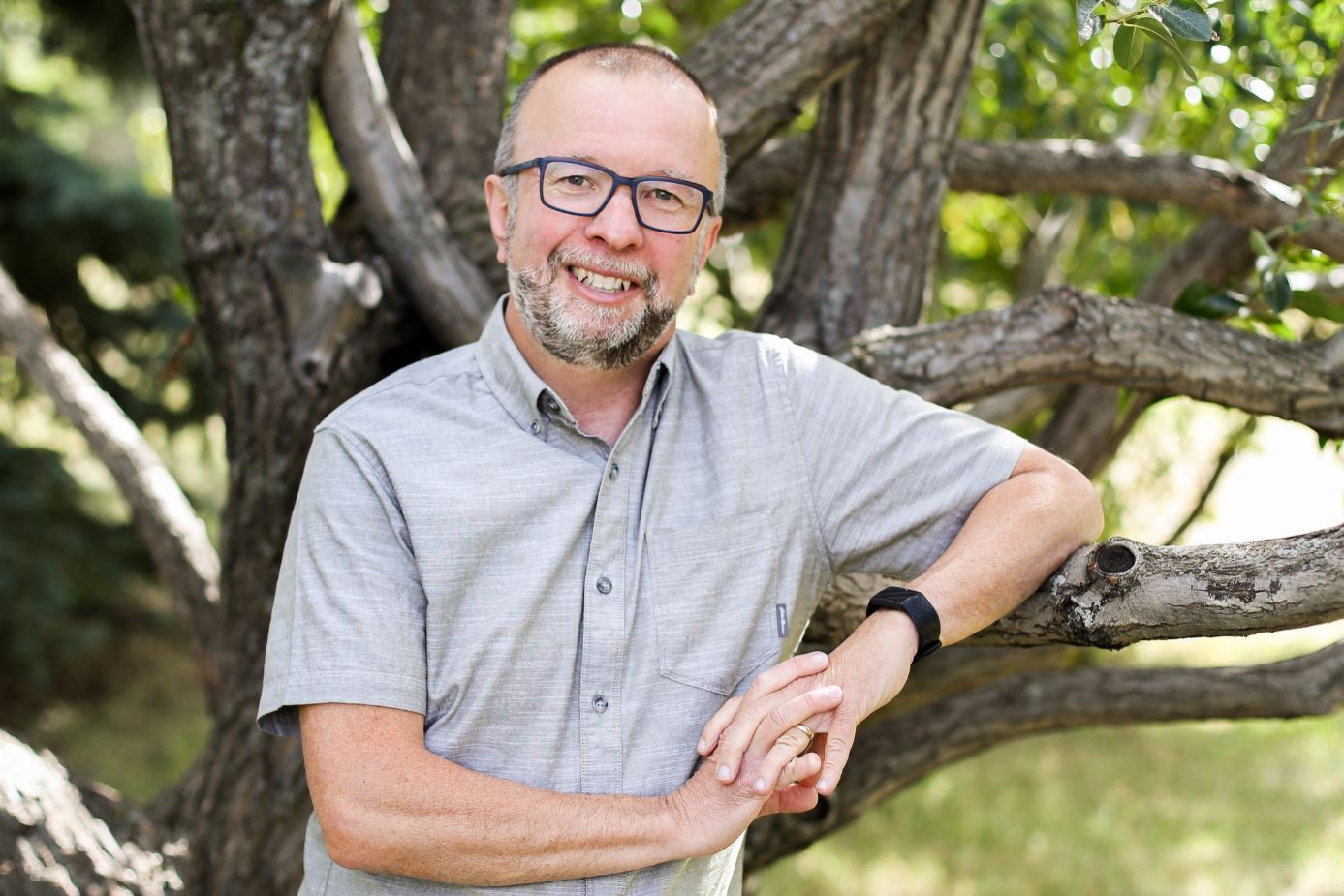 In 2007 Mel began Rising Above as a ministry through the Church he was pastoring in Grande Prairie, Alberta. This ministry grew quickly, and after 20 years of pastoral ministry Mel realized that his passion for helping people "break cycles of defeat" was pulling him more towards the ministry of Rising Above. Mel transitioned out of the Church leadership role to devote his energy towards Rising Above. Mel says, "seeing people break free from destructive patterns is the most rewarding and fulfilling work I have ever been involved with." Mel enjoys opportunities to share about Rising Above with various groups and speaking at different churches.
Mel and his wife Liz have been married for over 30 years and have raised three amazing kids who are now young adults. They are thrilled to see the hearts of compassion and outreach in each of their children.
Both Mel and Liz were raised in strong Christian families and were modeled a lifestyle of compassion. Those seeds have grown and the passion to help people is what keeps them so engaged with a ministry like Rising Above.
lynne van der raadt - program manager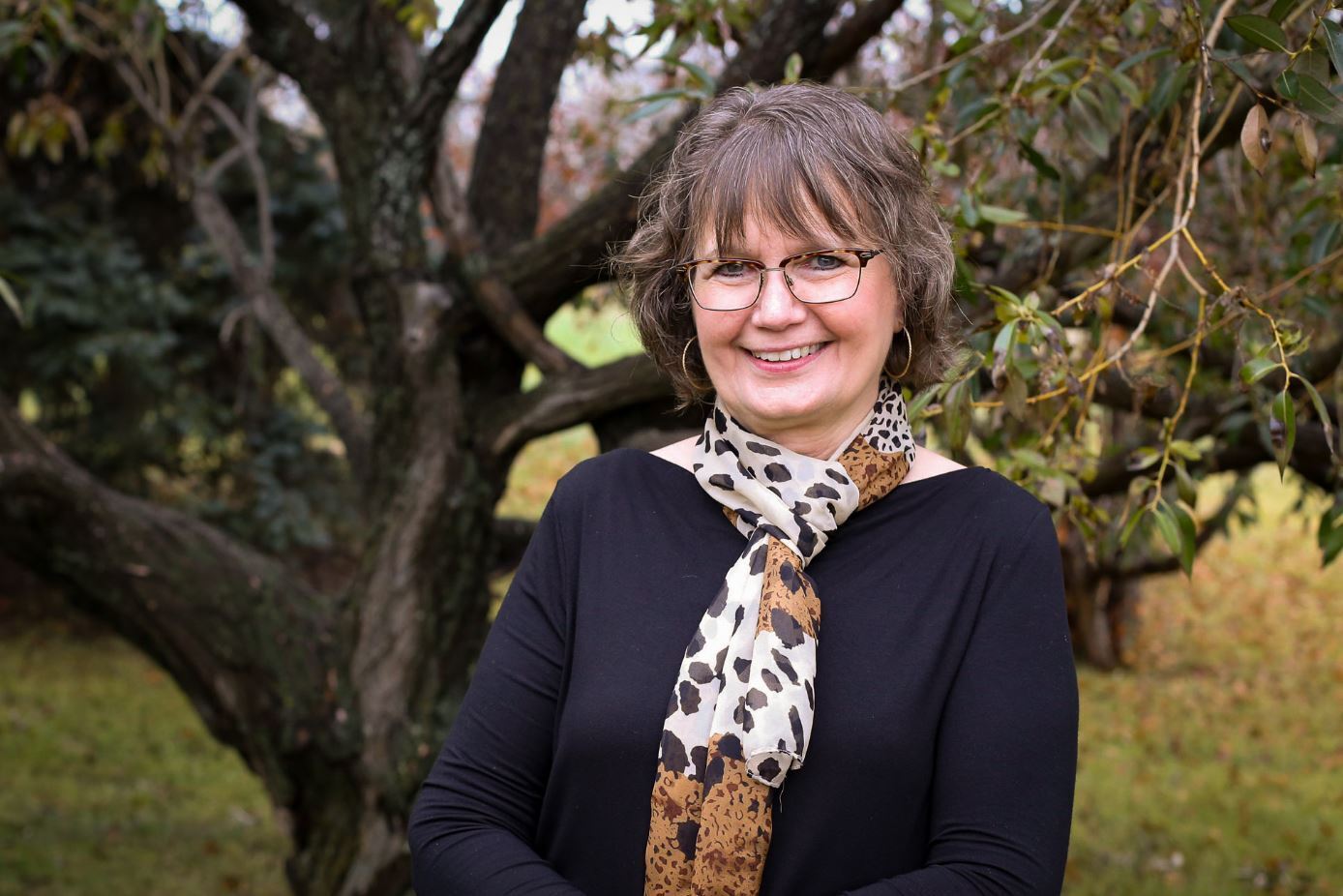 Lynne comes to Rising Above with a heart for people in vulnerable situations. She has a variety of experience which will aid her in working with the participants. She brings passion and kindness to the people of our program. We are very pleased to have Lynne on our team.
Lynne says: "For the last year I have been praying God would lead me to where I could make a difference in peoples lives. I am so happy that this is where he wants me to be, and my prayer is that I can serve where he directs."
Lynne is married to Mark, and they are blessed to have 3 sons living nearby by and enjoy spending time with each of their families.
RHONDA SHORT - ADMINISTRATION AND FINANCE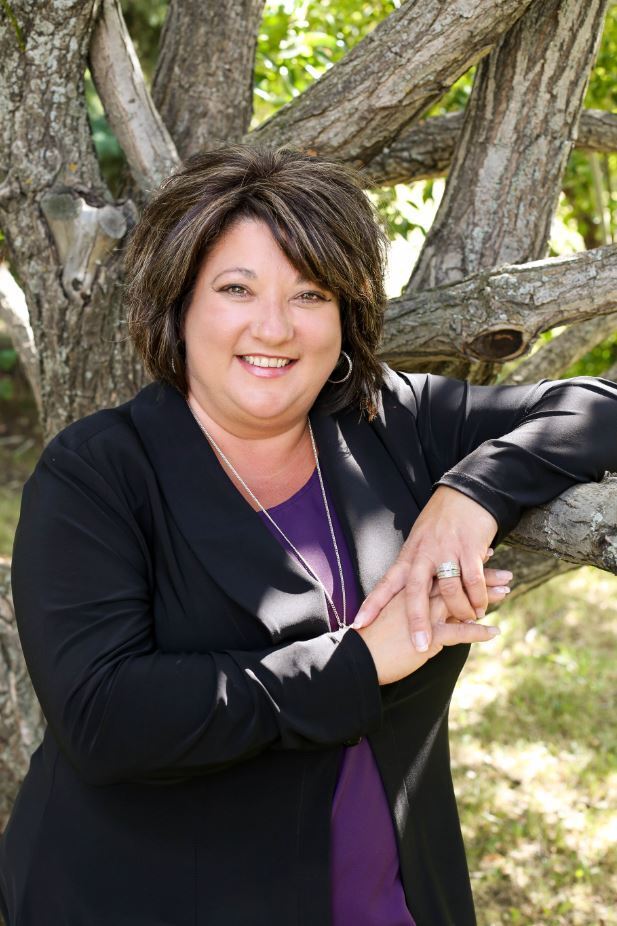 Rhonda Short is our Finance/Administrator at Rising Above. Rhonda, her husband Darren and two children, moved to the beautiful Grande Prairie area in 2005. Rhonda's education includes administration and business. She has also completed her first-year bible school training with Victory Bible Training Center in Grande Prairie.
Rhonda comes from a background that allows her to understand and have compassion for those who struggle with addictions. She feels that working here at Rising Above was God's gift to her so she could do more of what she loves.... to serve, love and help others.
STEPHANIE HUDSON - BUSINESS DEVELOPMENT MANAGER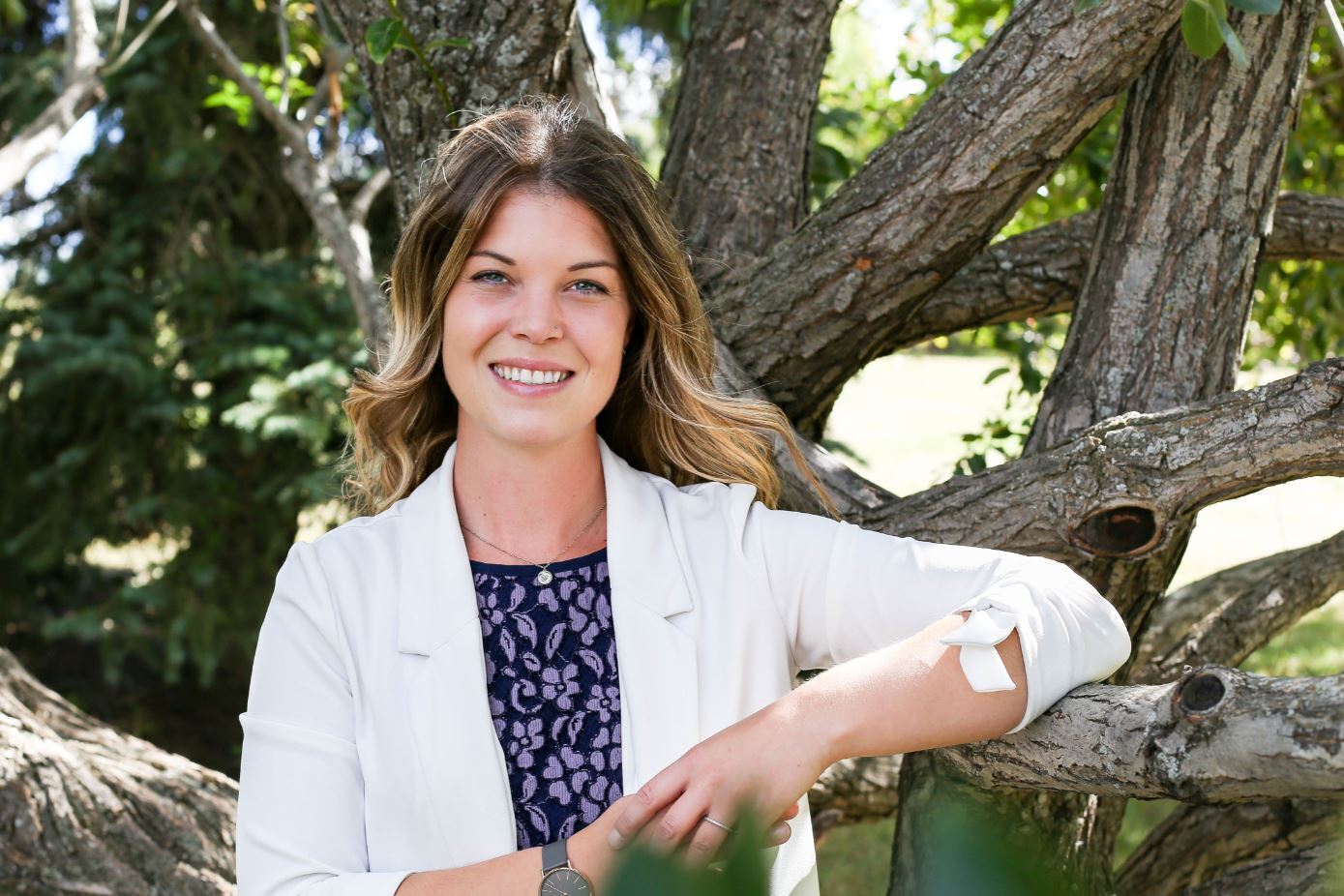 Stephanie comes to Rising Above with a heart for the broken. Before Rising Above, she worked with hundreds of Peace Region businesses in creating effective radio advertising and branding campaigns at a local radio station. "I knew I was supposed to do something different. All I knew is I wanted to help people. After 2 years of praying, God brought the change my heart was crying out for. I am so grateful and honored to be here!" Stephanie's role consists of applying for grants, coordinating events, operating social media platforms and maintaining and developing new business relationships in the community. Stephanie grew up in the small farming community of Fairview where she met and married the love of her life, Jaydon. When Stephanie is not at work, she's most likely snuggling her Siamese Cat (you can laugh here), baking, or spending time with friends and family.
MARK VAN DER RAADT - EMPLOYMENT READINESS FACILITATOR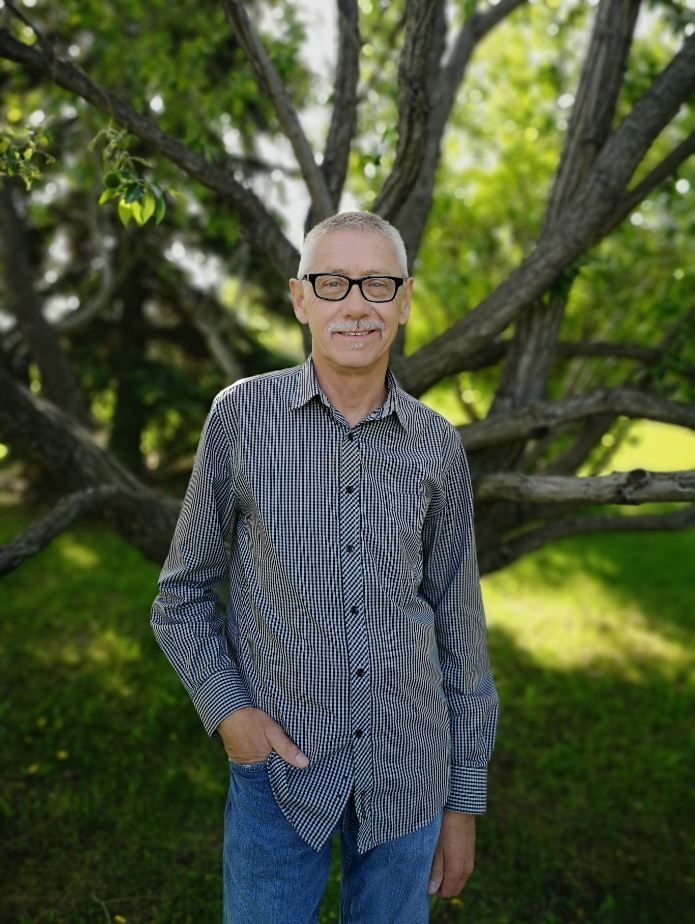 Prior to Rising Above, Mark dedicated 15 years in sales at Prairie Coast Equipment in Grande Prairie. Throughout the years, Mark has helped to lead 16 Alpha courses through the Grande Prairie Alliance Church which fed into his passion of helping others find a relationship in Christ. When the opportunity presented itself to start a new career as Employment Readiness Facilitator at Rising Above, Mark knew the time was right to take it. Mark's role at Rising Above is to help program participants re-enter into the workforce by matching them with suitable employers. Making the transition into the workplace after a life of addiction is difficult, so Mark ensures participants have the proper coaching and support to be successful in their jobs. Mark says one of the things that he loves about this job is seeing people break from their cycle of defeat and having the opportunity to witness them confidently step into their second chance in life. When Mark isn't at work, he is spending time with Lynne, his wife, of 43 years and his grandchildren. Mark and Lynne love taking their grandchildren camping and hiking during the summer and anything else that involves spending time together.
JULIE FORBES - VOLUNTEER COORIDINATOR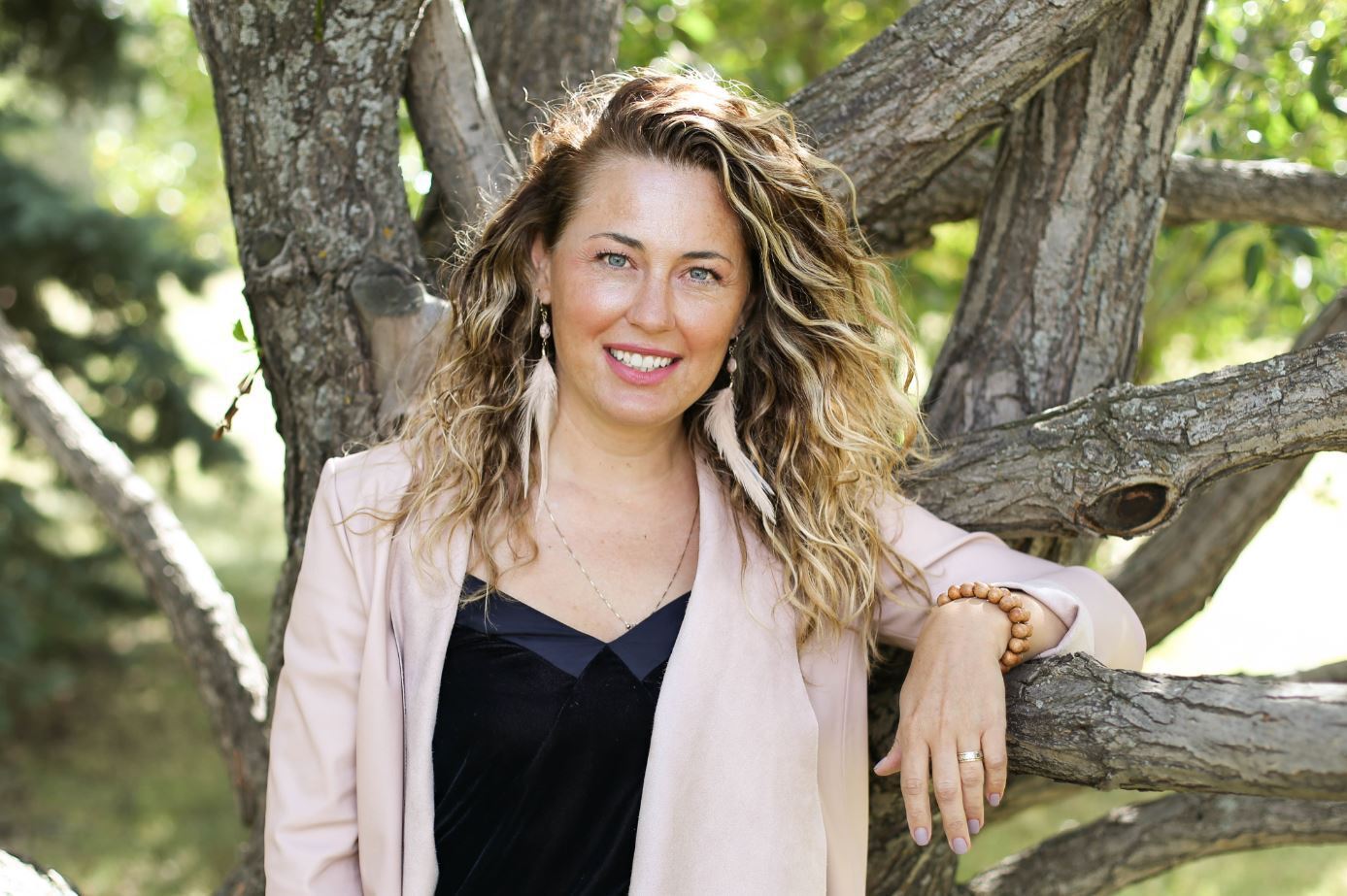 Julie was born and raised near Grande Prairie, Alberta. After two years of post secondary education at the University of Saskatchewan she attended Capernwray, Australia. From there she earned her Bachelor of social work from the University of Regina (2001). Over the last eighteen years, Julie has worked in several different social work capacities including child protection, with a mental health outreach team, and, more recently, as a private contractor for the Alberta government completing adoption and foster care home studies. Julie's professional experiences along with her personal encounters have given her a heart for vulnerable populations. She feels honoured and blessed to be working as the volunteer coordinator at Rising Above. She is also coordinating the renovations at the participants' homes. In her free time, Julie enjoys spending time with her husband, Jason, and their three children. She also enjoys trail running, coaching her childrens' sports teams and traveling.
Rick zimmerman - MEN'S CASE MANAGER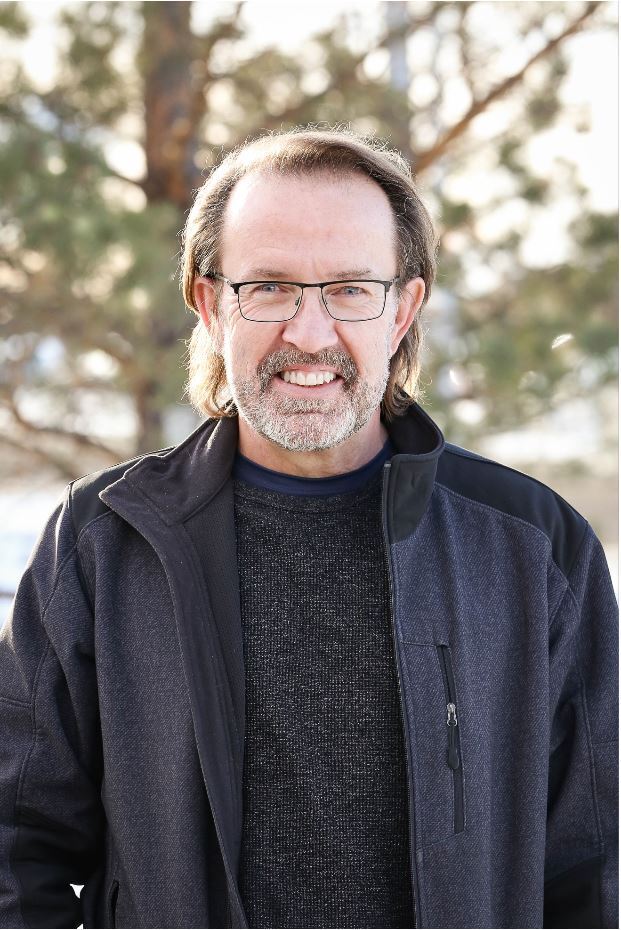 My wife, Brenda, and I moved to the Peace country in 1990 after having been raised in the Edmonton area. We moved primarily to have a better life for our growing family. At that time, I was working in the private home and hospital health industry. After leaving patient care I worked in the farm equipment industry for 25-years in a variety of roles, including a shareholder, retiring in November of 2019. Youth ministry was always our passion. Brenda and I were both youth leaders for 15 years in our local church. Seeing people come to know God and experience his transformational love and grace upon their lives has always been our heart. My hope in joining the Rising Above family is that I can play a small part in helping to change the lives of its' participants. Brenda and I have three grown children, Joshua and his wife Courtney, Jarrett and Joel, along with two beautiful grandchildren who all live in GP. I had the privilege of coaching hockey for 15-years as my boys grew up. Brenda and I enjoy gardening, home renovations, cooking and our happy place - time with family and friends.
DANIELLE CUTHBERT - LADIES CASE MANAGER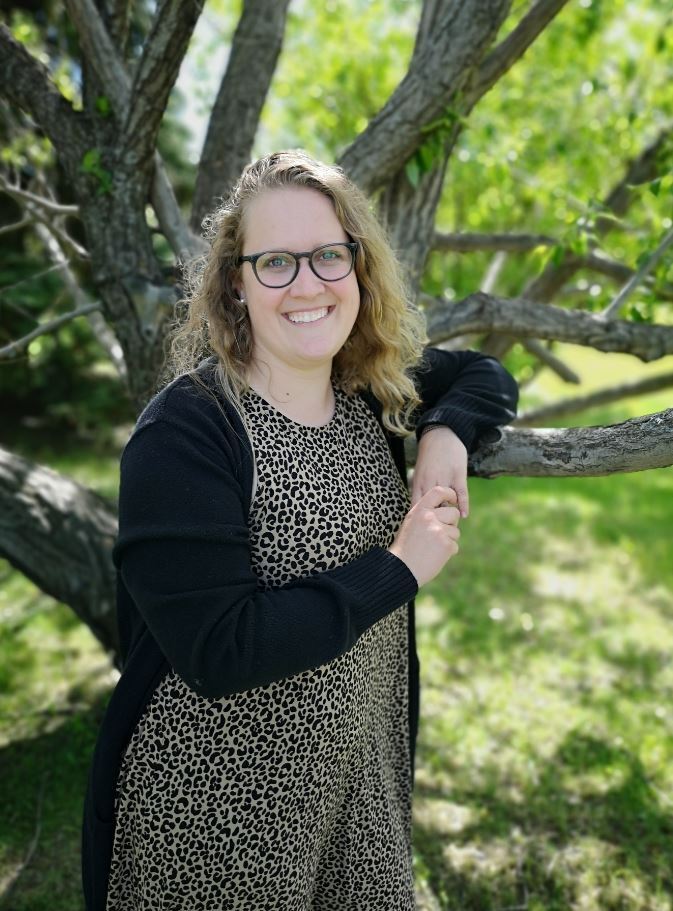 Danielle comes to Rising Above with the understanding of the importance of creating a safe space for others to find healing. "Come to me, all you who are weary and burdened, and I will give you rest." Matthew 11:28. Danielle has recently moved back to Grande Prairie after living in Sydney Australia over the past five and a half years. While in Sydney, she completed her bachelor's in theology at Hillsong College. It was through her studies that Danielle grew and crafted her love for teaching and helping those in vulnerable situations. "I love seeing people have their 'Ah ha' moment." While at Hillsong, Danielle got the opportunity to teach evening college, helped new students build life skills, and worked with a Women's refuge. These skills, paired with her own life experiences, has enabled Danielle to help those within the program find who they are in Christ and start living whole in God's truth's. Danielle has been drawn to Rising Above through the impact that the Ministry has had on her and her family's life. "I feel that this is a God ordained position for me and have moments of disbelief that this is my job and I get to do this!"
TERESA DERKSEN - INNER HEALING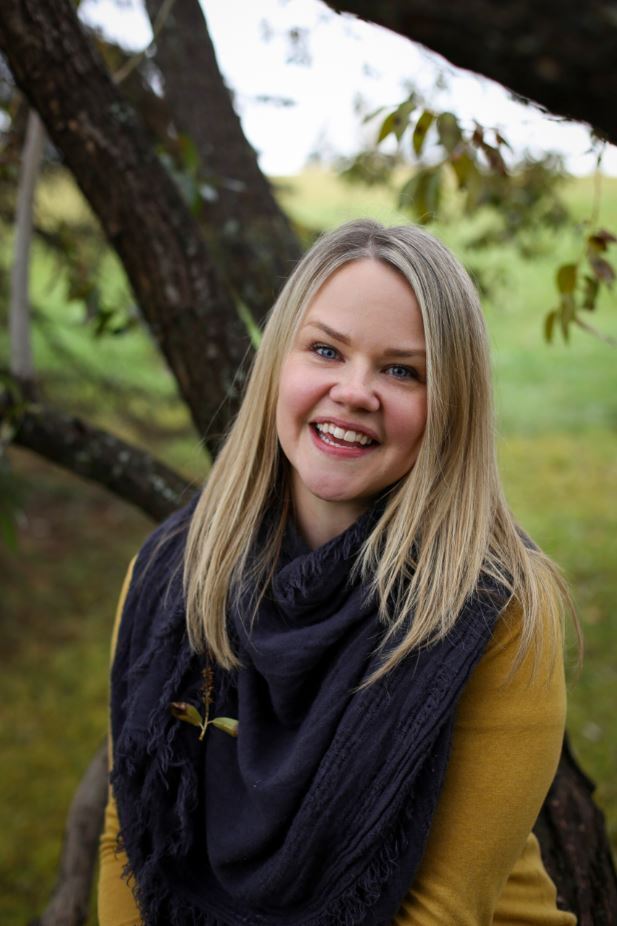 Teresa Derksen is a true Northerner, born and raised in Grande Prairie. Prior to Rising Above, Teresa spent 5 years serving as a Women's Ministry Leader at Christian Fellowship Assembly and 8 years supporting women as a Doula. Teresa loves hearing people's personal stories of hope and seeing how God works all of it together for good for those who love him. Teresa was drawn to Rising Above because of her heart to help others heal. After supporting Rising Above's Hope Lives Banquets, the opportunity to join the team presented itself. Teresa has thrived in this position and has made many personal connections with participants and many individuals she encounters. Teresa is a proud mother of 4 wonderful children and has been married for 15 years to Joe. Teresa enjoys walking, hiking, snowshoeing, dance, laughing, making others laugh and playing games. "I am humbled and excited to be part of the Rising Above Team."
DANNY BIETTE - Inner healing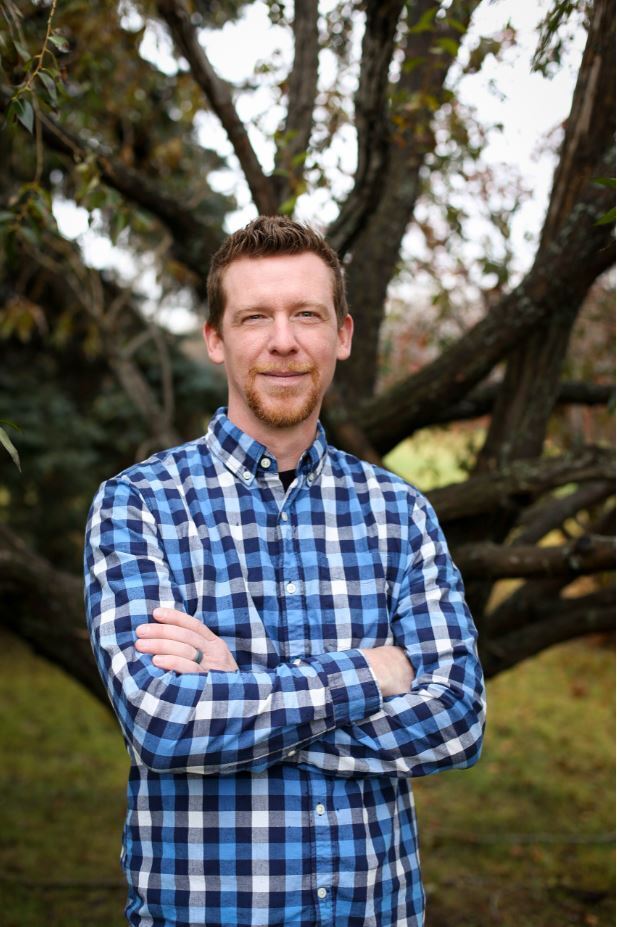 After growing up in Saskatchewan, Danny moved to the Grande Prairie area to attend Peace River Bible Institute where he completed a Bachelor of Religious Education. Having a desire to work with people, Danny worked at PRBI in a one-year position as the Men's Resident Director, closely working with students as they attended school and adjusted to life in the dorms. Later, Danny was given the opportunity to work in the restoration industry where he developed a passion for business management. He worked in different capacities within the industry for 12 years before feeling a desire to step back into a role where he could relationally minister to people. He comes to Rising Above with a deep desire to walk with people during seasons of growth and personal development. When he is not working, Danny enjoys spending time with his family, playing sports, and enjoying the outdoors while discovering the unending kindness of Jesus in his life.
Kim peters - INNER HEALING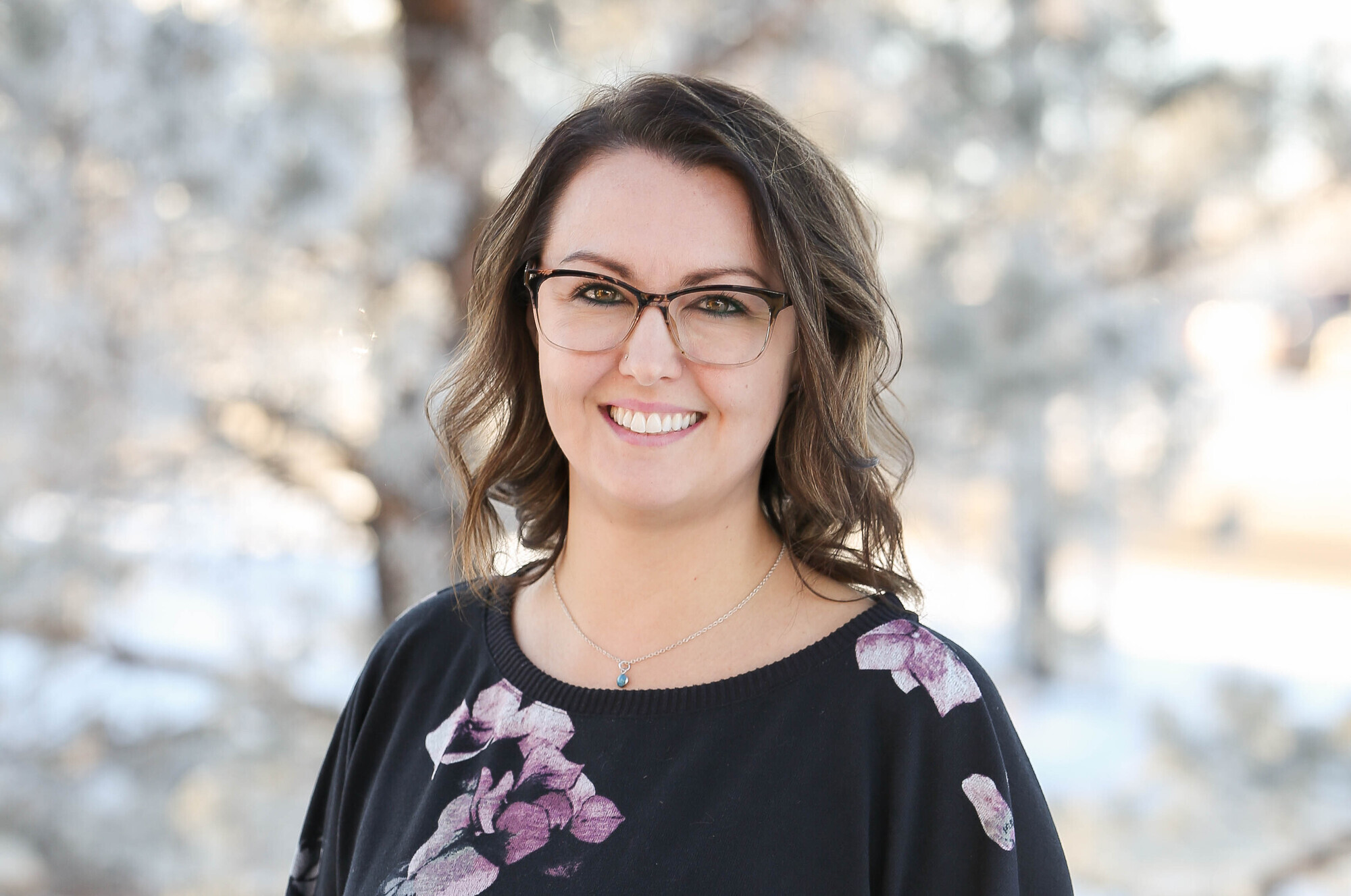 I began my journey with Rising Above in 2012 in the admin and finance position. Rising Above looked a lot different back then. We were transitioning from Government funding to being fully community supported. Its been so amazing being part of such an amazing ministry and watching how much growth has happened in the last 8 years. My background was in Child and Youth Care working with at risk youth. With drastic changes to my life I went back to school for business admin. For as long as I can remember I had a passion for the vulnerable people of our world and my life experiences have prepared my heart and deepened my passion for people.
I worked in the admin position for 3 years. In 2015 I felt God calling me in a different direction. To my surprise and grateful heart, I was able to stay with Rising Above and began working in case management and as an inner healing facilitator. In 2017, I was expecting my youngest son Logan and left Rising Above for an extended maternity/parental leave. I have enjoyed my time with my children so much. After nearly 3 years at home, I am back at Rising Above as an Inner facilitator. I once again feel so incredibly grateful for an opportunity to be a part of such an amazing organization. I'm so excited to be back, and see the healing God has for so many people.
I am married to the love of my life Carey, together we have 4 beautiful children. We love spending time outdoors, camping and hiking. I have recently found a new love for tending to my chickens and other pets around my acreage.
Board of Directors
Rory Tarant
Mel Siggelkow
Fran Biegel

Nikki George
Darron Tunke
Dan Rigler
Brenden Bozlovitch
David Nesbitt