Please listen to this powerful song before reading on...
When I first heard this song, it was 5 years ago, my 2 oldest children were 11 and 8. I had been struggling with fertility issues, I had lost two babies and was just pregnant and about to lose a twin I didn't know I was having. My ex-husband, Noah and Kara's Dad, was just going into treatment. I had been working at Rising Above for 5 years at this point, and was no stranger to the pain addiction brought to the individual and the residual effects it had on families. Now my children understood the why's of my job, and that the people, the participants of Rising Above, were loved family members from other families. I wept listening to this song, knowing their dad was in treatment, knowing he was about to unlock the pain that has driven his addiction. He is somebody's someone.
My own brother, Adam, struggled for a number of years with addiction. He could pull himself in and out of bad decisions with the help and love of my parents; he tried to hold his life together as a husband and a father of 4 beautiful boys. At this time, it was easier for his siblings to remain blind to his addiction because of the conflict it would arise with our brother. It was a silent struggle to watch him, to know what he was doing. To see the pain my parents would have and to assume the turmoil it must have caused in his marriage and to his children. Another silent struggle, his family didn't tell us. We could only imagine…. I recall many conversations with my oldest brother, about the why's and the what if's, he could just change. Why did he continually make these awful decisions and live in this cycle of self destruction? A man with great potential. This song hit me so much deeper as I thought of my brother. The boy who taught me imagination, the grown man who taught his teenager sister to drive. The words of the song echoed in my soul, "Picking up the phone who's he gonna be this time, it's the sound of your voice but it ain't really you on the line, when are you gonna come out on the other side"
"Cuz you're my only brother, you're my mother's son, and I'm still your little sister, somebody's someone, we're all still missing you, back where you came from where ever you go we hope you know, you're somebody's someone"
I remember playing the song for my mom that morning. She asked me if I sent it to Adam. I said "No, I can't, he'll be mad." How I wish I would have just sent it.
Not only feeling the deep ache in my heart for my brother, I felt this for all the participants of Rising Above. If only they knew how loved they really are.
"somebody's missing you, wherever you came from, wherever you go, I hope you know, you're somebody's someone"
Fast forward 3 years, we lose my brother to a cocaine overdose/fentanyl poisoning on May 27, 2020. He wasn't found until May 29th. For two days his wife and my parents tried calling wondering, why he wouldn't just pick up the phone. What kind of trouble has he gotten himself into…
The broken sound of his wife's voice on the phone, telling my mom "Adam's gone" are words I can never unhear.
This song for me is about ending the stigma of addiction and overdose in families and in society. I think if we just share our real stories, the truths that keep us hidden, we can break free from this. Every Participant of Rising Above that walks through our door, whether they graduate or not, they are SOMEBODY'S SOMEONE. I chose to walk along side these individuals almost 10 years ago. I have seen hundreds of people come through our doors. In the wake of losing my brother, I thought I couldn't do it anymore. Praise God, I didn't end my journey there. I GET to see the healing that happens in these people's lives, I GET to have the honour to know who they are, and where they came from. I am beyond blessed to be a part of an organization who knows these people are SOMEBODY'S SOMEONE.
To all our participants, you are loved, and we are so very proud of every step you take in this program, keep going and keep fighting!
To my brother Adam,
You're my parents' son, You're my big brother, and I'm still your little sister, You're somebody's father, You're somebody's someone.
I miss you; I miss your smile.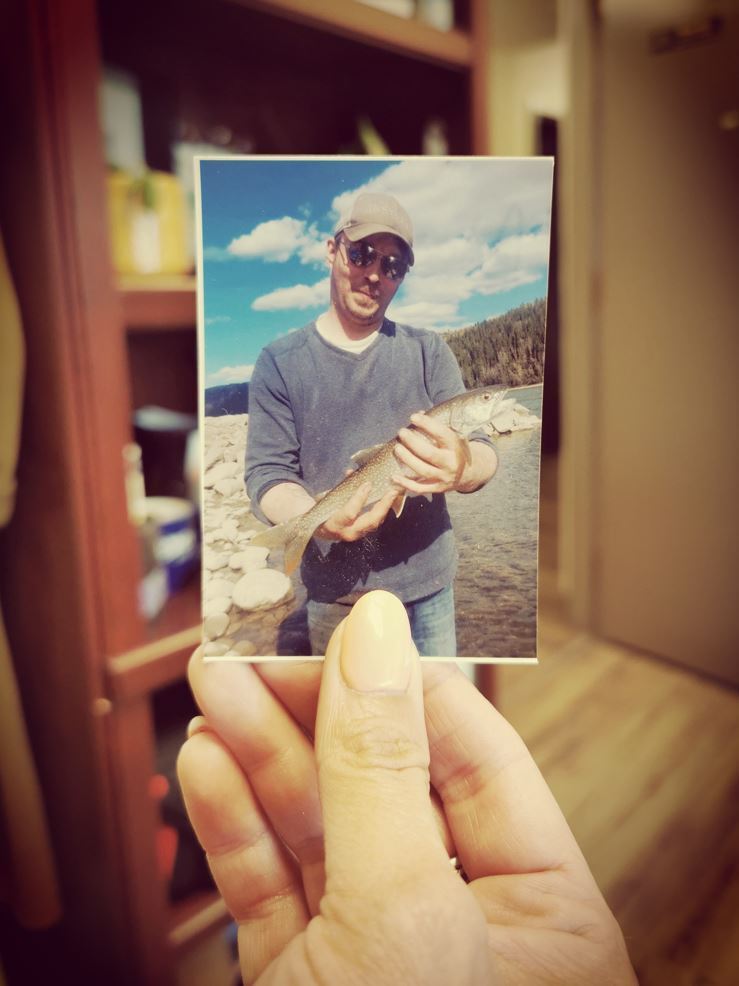 Love from,
Your Little sister.
Kim Peters
Inner Healing Facilitator
Rising Above